Do you want to find the right employee for your vacant position easily and simply? Do you want to be able to react flexibly to peak workloads and resource bottlenecks with the support of freelancers?
With our services, we will support you holistically in all areas of HR service provision.
Technology will permanently change the world and further accelerate digitization. It is already omnipresent today. We see dealing with technology as an important key qualification – for ourselves and all our experts.
Experience and knowledge will make the difference. Thanks to our competent experts from a wide range of fields, we can offer our customers almost all IT and engineering skills in a targeted manner via our internal platform.
Digitization is moving faster and faster. Short and direct decision-making channels enable us to bring together the right experts with the right skills with the right projects.
Contracting
Address complex issues and tasks in your company: Get the best experts and project partners for your projects in the shortest possible time. Make use of exactly the right expertise and let our project partners deal with complex work processes. We ensure that your project partners have the requisite experience in terms of technology, industry and project tasks.

Your benefits
Speed: staffing in 24–48 hours
Simple: easy processes up to contract processing
Competence: best access to the candidate market
Temporary
Temporary expansion of your team or top management with technology experts: Second one of our technology experts via temporary employment. Take advantage of the high level of expertise of our employees as well as close integration and interaction during your project or line tasks. Save time, costs and effort with our support and highly flexible assignments. And employ our candidate when they have made themselves irreplaceable.

Your benefits
Integration: inclusion in the organization possible
Flexibility: short-term bridging and medium-term capacity expansion
Synergies: supplement project-related expertise precisely
Permanent
Permanent expansion of your team or top management with technology experts: Supplement your team with a technology expert provided by us. Analyze the requirements of your vacancies with regard to the required expertise, personal fit and framework conditions with our experienced employees. Through our in-depth understanding of technology and industry, we find the right candidate for permanent employment in your company.

Your benefits
Sustainability: create a long-term solution
Partnership – consultative approach in sourcing, selection and contract conclusion
Managed Services
Simplify your processes when assigning a large number of project partners: Use our more than 20 years of experience to reduce the costs involved in contract processing, billing and supporting your project partners and service providers. Set up the process that is right for you, which we digitally map with our Vendor Management System. With our process expertise and our specialists, Westhouse provides you with fast and reliable access to the broad market of technology experts.

Your benefits
Channeling: one contact offers access to the entire market
Digitization: implementation of digital processes by Westhouse
Save time: takeover of the entire process chain by Westhouse
Our skills for your business
We have a leading technology network comprising more than 220,000 project partners and candidates. But we do more – because the technology landscape is fast-paced. For this reason, we regularly screen current market developments and supplement our database proactively. Our candidates have extensive knowledge about sectors and industries.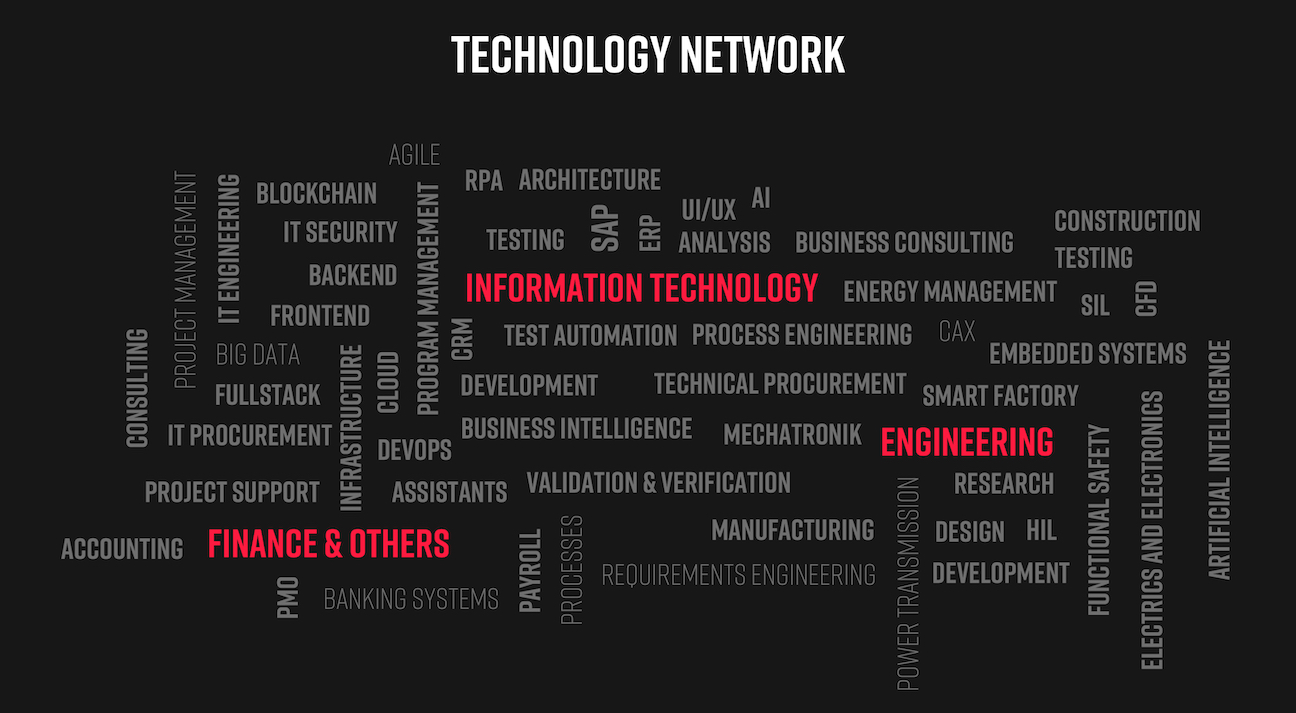 Curated
candidate pool
Detailed screening of experts in our database
Personal
consultation
Advice on technology, legal and economic aspects as partners on equal terms
Flexibility
and speed
Flexible and fast support and implementation
"A partner on equal terms who understands our business and is always ready to go the extra mile. With Westhouse Consulting GmbH as our Managed Services provider in the area of subcontracting management, we have significantly increased our internal processes at BearingPoint GmbH when it comes to efficiency."
Senior Subcontractor Manager, BearingPoint